Regular price
Sale price
$13.00
Unit price
per
Sale
Sold out
139 in stock
Essential for any candle lover, our Wick Trimmer will ensure that your candle flame is sturdy, spreads heat evenly and burns cleanly - helping your Abboo candle to burn longer and more safely.
Made of matte black-coated stainless steel with a handy debris-catching tray, candle wick trimmers are easy to use and the 7" length makes reaching down into any candle vessel a breeze. For the optimal burn, trim your wick to 1/4" each time before you light your candle.
Candle not included.
Share
View full details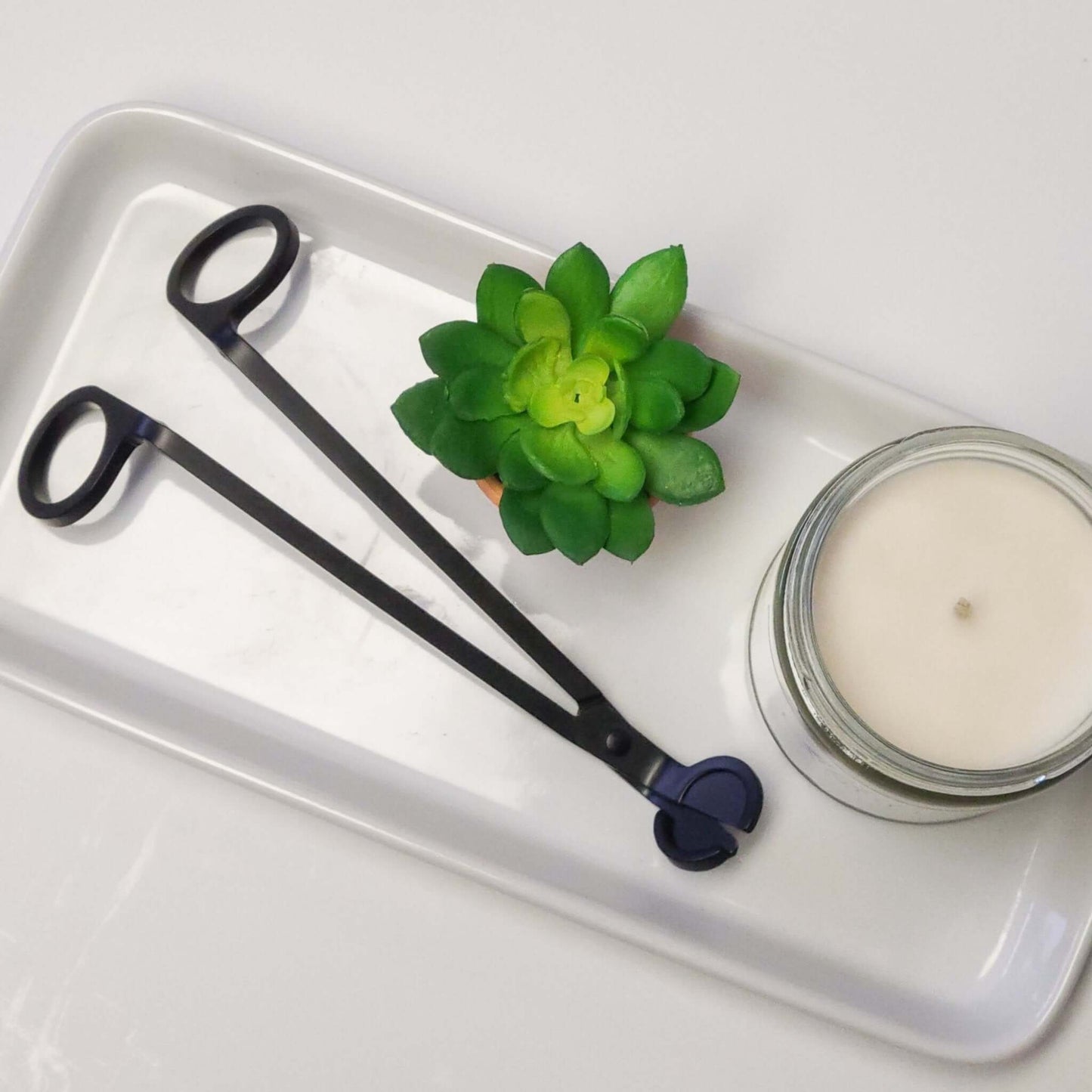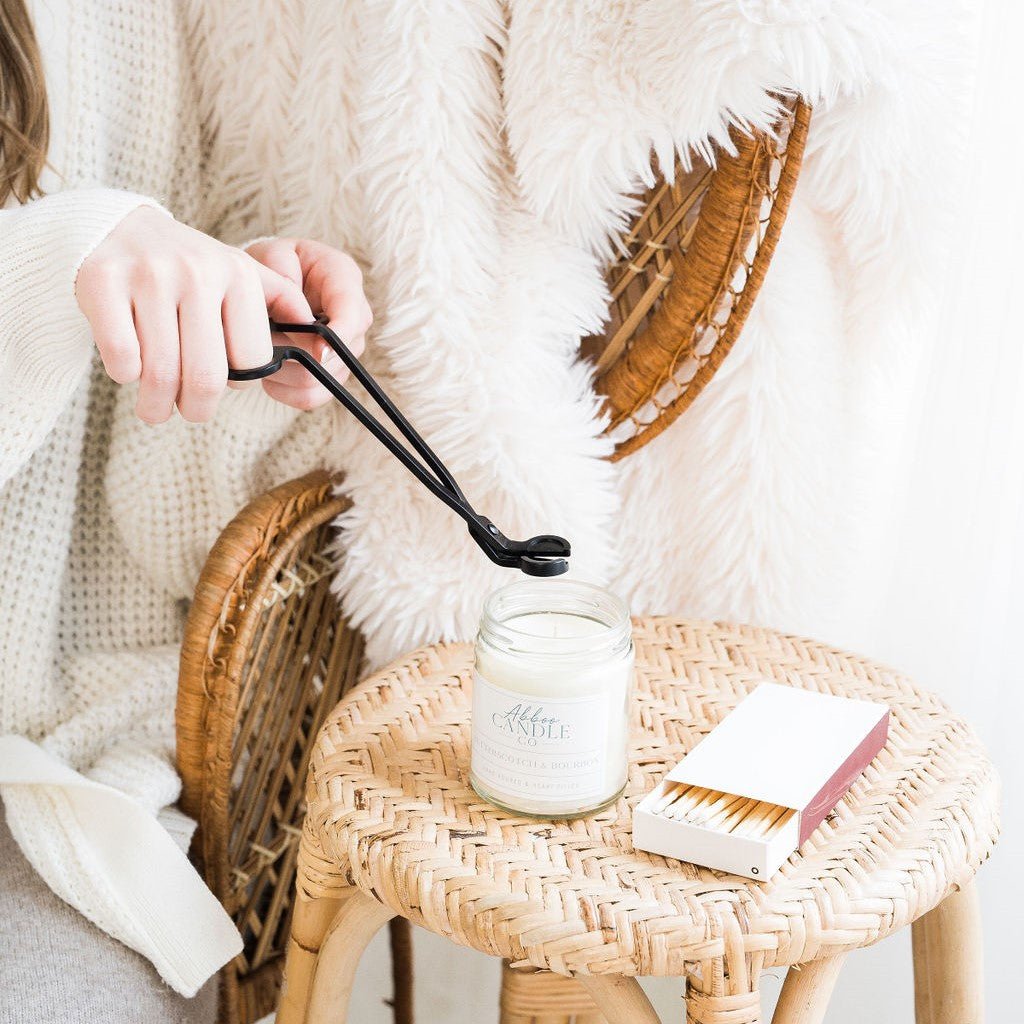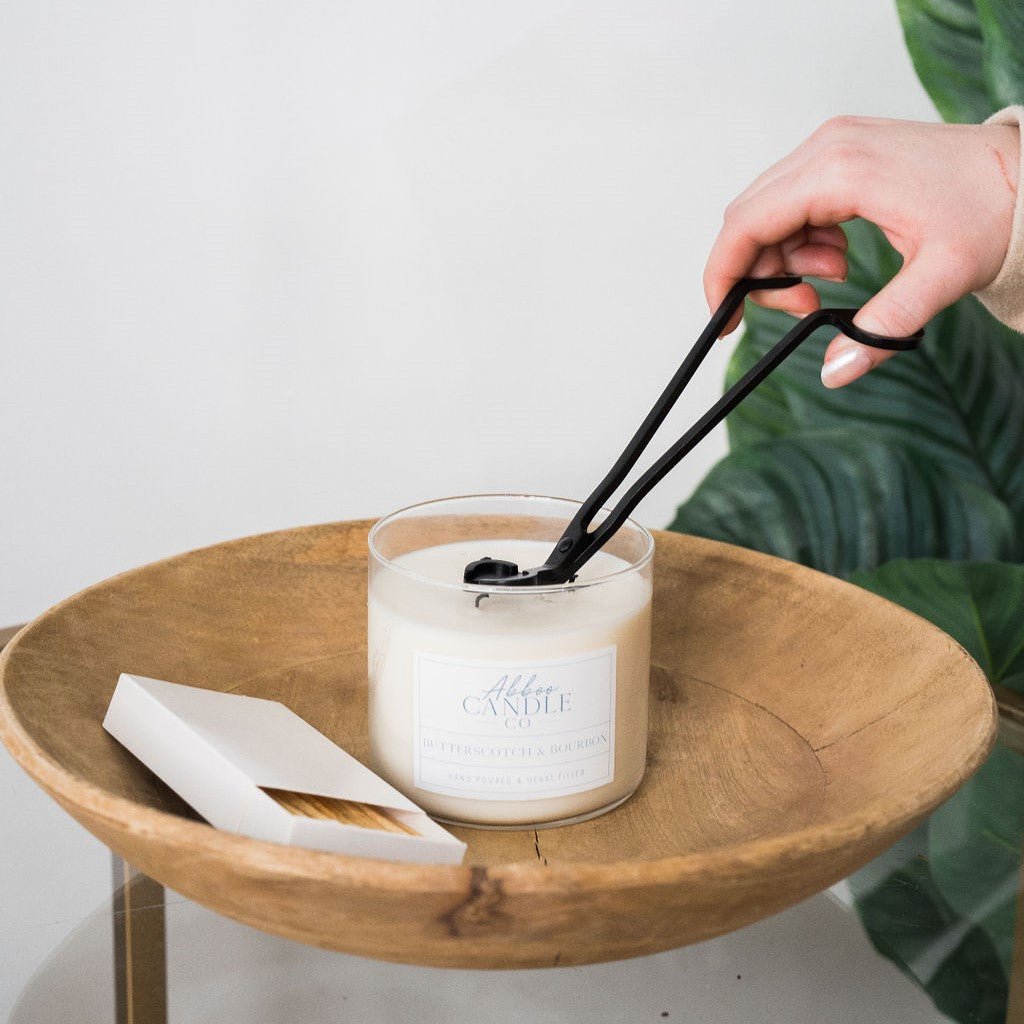 Best wick trimmer
I didn't think I needed a wick trimmer, but it has truly helped my 3 wick candles burn evenly. It's way easier than scissors!!
YAAAAAAASSSSSS!! Love that you took a chance on a wick trimmer and it's not only made caring for your candles easier, but is giving you a better burn! Thank you!!
Candle Wick Trimmer
Amazing! Love the black. This helps my candles burn SOOOOO much better. I finally got one to leave upstairs and downstairs - very happy with my purchase. If you need a gift for someone you know uses candles this is a good one.
That's great to hear! It's amazing what a difference trimming your wicks can make.