Clean. Simple. Cozy.
Our candles are all crafted in small batches using soy wax derived from American grown soybeans, cotton wicks, and fragrance oils that are free of phthalates, carcinogens and toxins for your well-being and peace of mind.
We believe that it is not enough for a candle to simply smell good. By using environmentally conscious materials, we offer our customers the best of both worlds: candles that smell amazing, and that you can feel good about using in your home!
We understand that when it comes to candles, everyone has their own preferences and desires. That's why we offer a variety of unique signature scents, and seasonal scents that change throughout the year, so there's always something new and exciting to try.
So, whether you're on the hunt for the perfect gift or just want to treat yourself (because you deserve it), there's something for everyone at Abboo Candle Co.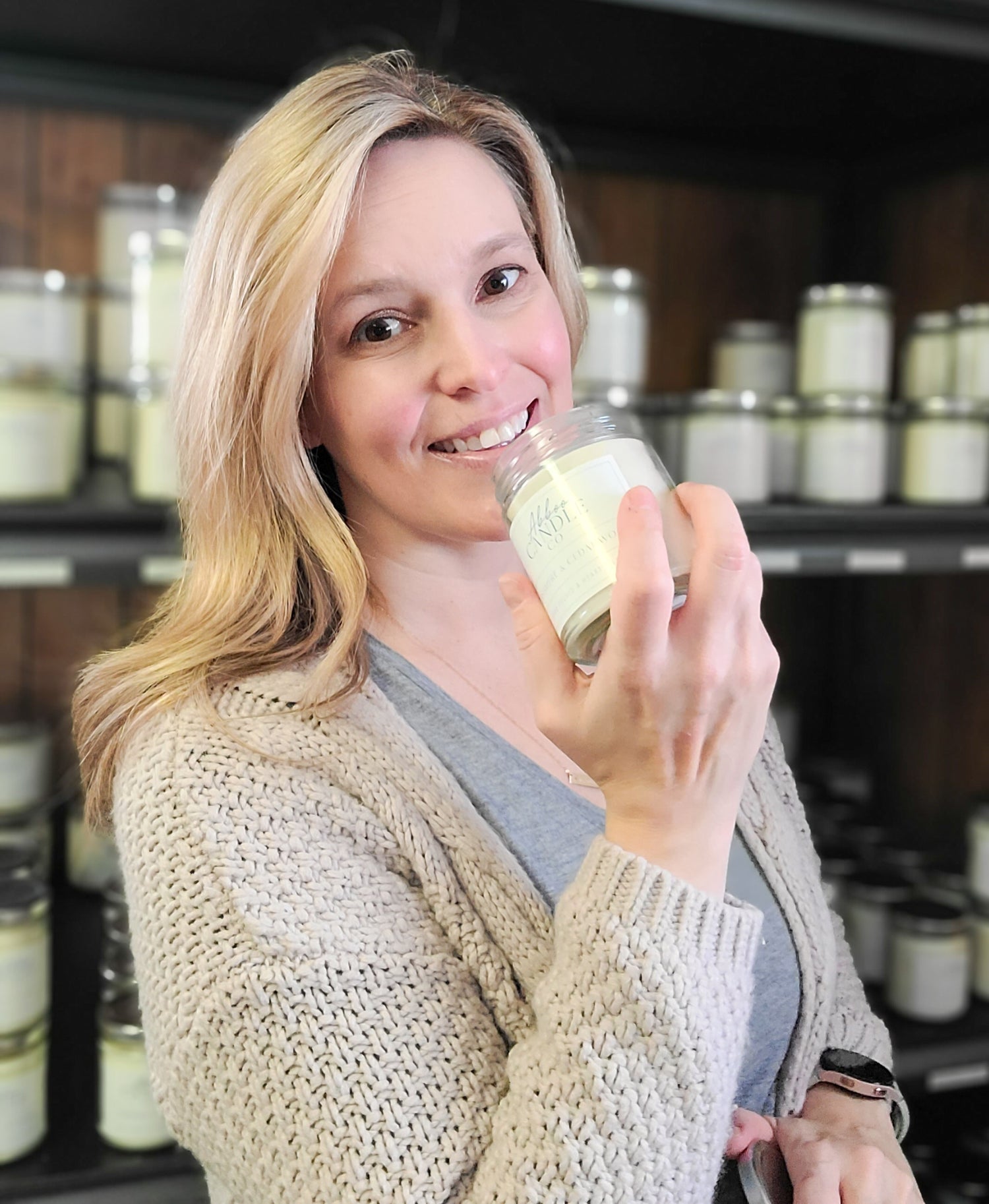 Meet the Maker
Hi, I'm Michelle! I'm the founder and max wax scientist here at Abboo Candle Co.
It all started one day back in 2016, I was sitting at a stoplight and crying along with my newborn son. Like many new moms, I felt that I had lost myself amidst the feedings, diapers and sleepless nights. By the time the light turned green, I had decided that I was going to start a candle business.
I had never made a candle before starting this business, nor had I ever owned a business. But after nearly a year of testing and researching, I officially opened for business in May 2017.
Since then, we've shipped candles to homes in all 50 states and have retail partners across the country. And as this business has grown so has our family! We welcomed our baby girl in 2019!
Thank you for being here. I look forward to sending our clean burning candles to your home.
I'm often asked, "Where did the name Abboo come from?"
The name Abboo was inspired by the memory of my Paw (Grandpa), who passed away on May 30, 2015. He was a kind man who loved to joke around and make up limericks and silly rhymes. Abboo was his nickname for me.
Here's our last photo together, taken on January 23, 2015—he said "let's take a selfie!"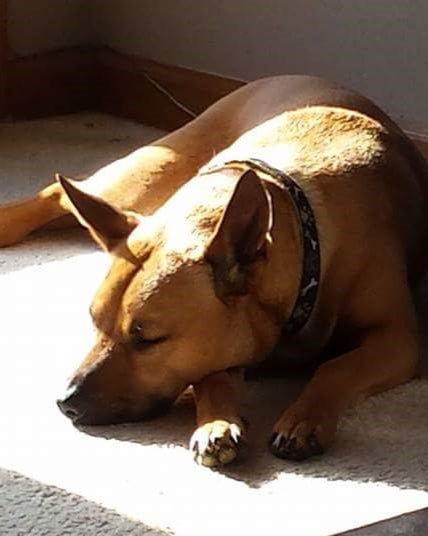 Sunshine & Grace
Gracie Flo, known to her friends and family as G-Flo, was the best dog we've ever had. Sadly, we lost Gracie to cancer. She brought so much joy to our lives and we still miss her like crazy, even though years have gone by since she's been here with us.
Sunshine & Grace was created in her honor. Gracie loved laying in the sunniest spot she could find. In loving memory of Gracie Flo, we will annually donate 10% from the sales of our Sunshine & Grace products to Fur the Brand.

Fur The Brand is a registered 501(c)3 nonprofit providing support and financial assistance to families whose pet faces a cancer diagnosis requiring veterinary care in which they are unable to afford.
Sunshine & Grace Candle